What is a Schematic Floor Plan?
A floor plan is a great way to show the layout of rooms in a building that often photographs alone cannot convey. Some floor plans include measurements and furniture, while others do not. In Residential Real Estate, according to Zillow, Floor Plans are the 2nd most important feature and correlate highly with capturing potential leads. In fact, when asked about what they look for when hiring a real estate agent, an astounding 42% of sellers revealed they would not hire a professional that didn't offer a floor plan in addition to professional photography.
This 2D schematic floor plan is the layout of a home and offers the layout, dimensions, and room names. No exterior or interior walls are measured and do not pass ANSI standards. While highly accurate, they give customers a "general" idea of the layout.
The GLA schematic floor plan includes the GLA, or Gross Living Area dimensions. This option includes the dimensions of the interior and exterior walls as well as the room dimensions and labels and is the most accurate.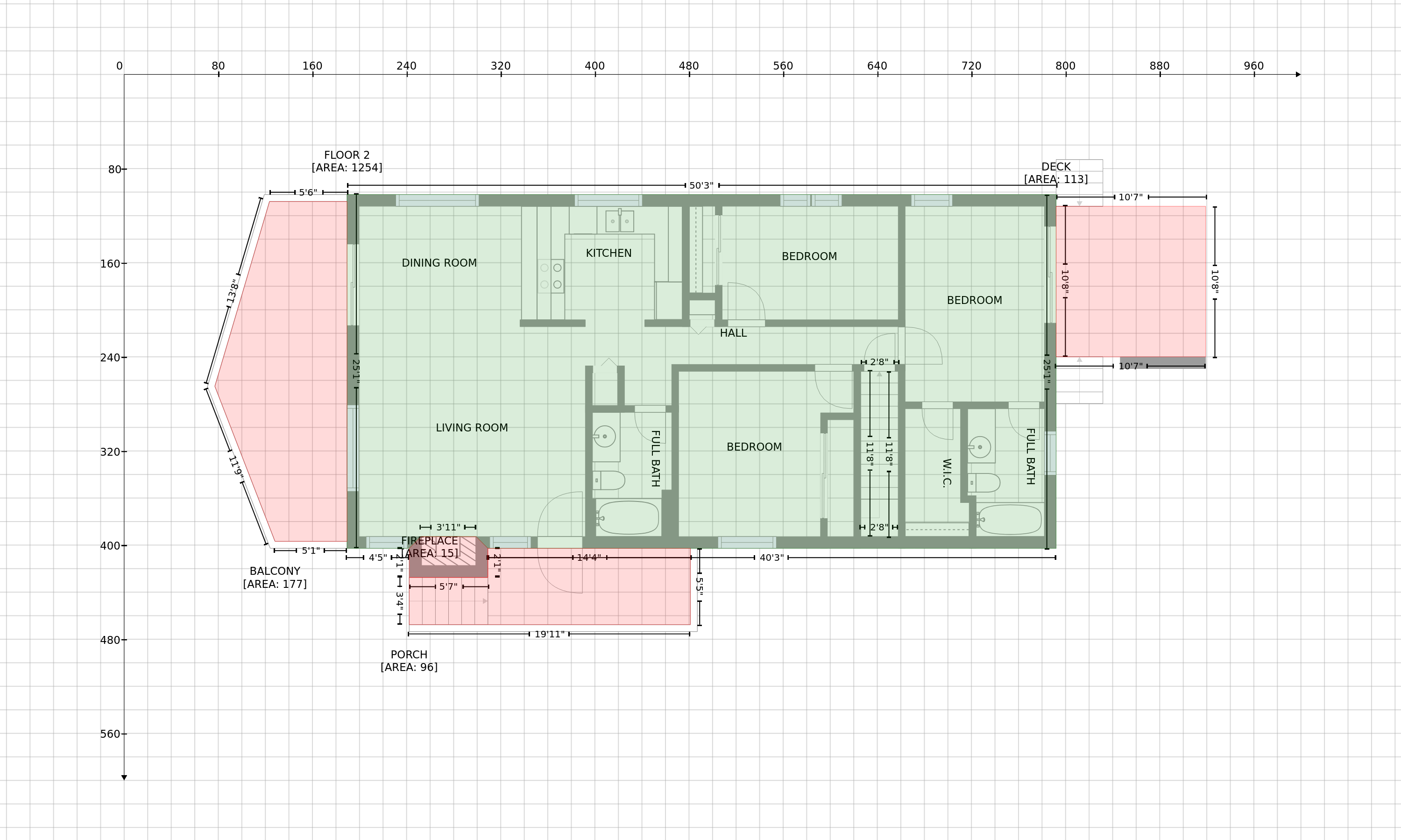 This floor plan meets ANSI standards, includes the interior and exterior wall dimensions, and can be used by appraisers to provide what lenders require for underwriting.
When you book with Nuvo360 you will have the option to choose which type of floor plan you would like to purchase. We want to meet the needs of all of our customers and therefore offer multiple options. However, the recommended floorplan is the GLA because it can be used by multiple parties, therefore expediting the sale or transaction at hand.
Nuvo360 offers multiple services, for multiple industries, including: Architectural Photography, Virtual Tours, Schematic Floor Plans, Google Street View Photography/Tours, Aerial Photography and Videography and more. Book now to enhance your business or listing!
[contact-form][contact-field label="Name" type="name" required="true" /][contact-field label="Email" type="email" required="true" /][contact-field label="Website" type="url" /][contact-field label="Message" type="textarea" /][/contact-form]