Measured Results • Client Engagement • Interactive Marketing
Interested in creating a 3D virtual tour for your business? We can help. Contact our team today, and we will create a virtual tour solution that shows off your property with an unforgettable experience for customers.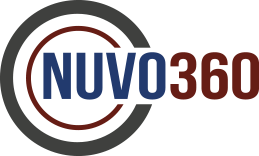 913-952-4183
[email protected]
Nuvo360 offers unique, professional 3D virtual tours for your business. With options for special features like drone footage, in-tour annotations, virtual staging, and more, Nuvo360 creates virtual experiences unlike any other. These 3D tours are easy to share via social media, email, text, and more, resulting in new clients as well as increased bookings. An industry-leading marketing tool, 3D tours by Nuvo360 can even be converted into Google Street View tours, opening up your business to global customer opportunities.
Based in Lenexa, Kansas, Nuvo360 is a leader in 3D virtual tours. Contact us to learn how a digital tour can help grow your business.
Step 1
Virtual tour should be scheduled about one week in advance. The space should be staged exactly as you would like it to appear to the public, keeping in mind that everything shows unless it is behind a closed door. Any areas you would like to show must have a door open to that space. The best virtual tours are those that don't have movement in the background such as fans, pets and people. Expect us to be photographing about 1 hour per 1,000 square feet. If you have elected to use Mattertags, please have these listed and text prepared for each one.
Step 2
After the tour is ready for you, you will receive an invoice. Once this is paid in full you should check email for delivery of virtual tours and still photography. Schematic floor plans and virtual staging will arrive about 48 hours later.
Step 3
After completion of the virtual tour, you will receive an e-mail with the URL and Embed Code. You can utilize these to share your virtual tours through social media, e-mail, and business or personal website. The tour will be hosted for one year which is included in your virtual tour production pricing. Anything beyond the first year will be ordered annually. For real estate purposes, the tour will automatically load to Realtor.com if there is an active listing. For Google Street View, we can load that for you at your request. No residential homes may be listed on Google Street View.
Attract Viewers. Engage Visitors. Create Customers.
Get Started today with

NUVO

360